David Johnson, Chief Executive Officer
David Johnson was President of the ConvaTec division of Bristol-Myers Squibb until 2008 when he orchestrated a sale of the division from its pharmaceutical parent to Avista Capital Partners and Nordic Capital in a deal valued at $4.1 billion. Concurrently, he acquired and integrated the assets of Copenhagen-based Unomedical to expand ConvaTec Inc.'s manufacturing and infrastructure into Europe.From 2008 through 2012, Mr. Johnson served as the Chief Executive Officer of ConvaTec Inc. Prior to his tenure with ConvaTec Inc., Mr. Johnson held several senior positions in the U.S., Europe and Canada with Zimmer Inc., Fisher Scientific, and Baxter Corporation. He served as a member of ConvaTec Inc.'s Board of Directors and the Board of the Advanced Medical Technology Association (AdvaMed), where he chaired the Global Wound Sector Team for four years. Mr. Johnson received an undergraduate business degree in marketing from the Northern Alberta Institute of Technology in Edmonton, Alberta, Canada, completed the INSEAD Advanced Management Program in Fontainbleau, France, and is a fellow from the Wharton School of the University of Pennsylvania.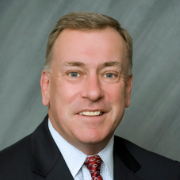 Joe M. Warusz, Chief Financial Officer
Joe M. Warusz, has more than 30 years of financial management experience in public and private life science companies as well as large pharma. Joe is has served as Vice President Finance and Acting CFO at Soligenix Inc. Prior to joining Soligenix Joe held senior financial positions with Amicus Therapeutics, Inc. and Orchid Cellmark, Inc., as well as managing a consulting practice. Joe also held management positions in financial analysis, and operations at Bristol-Myers Squibb. During his 15 year tenure at BMS, Joe had the opportunity to support many operating divisions, medical devices and pharma, including international operations. Joe began his professional career at Peat Marwick Main & Company. He received his BS in accounting and MBA in finance at Drexel University and is a Certified Public Accountant.
Gregory Robb, VP Operations
Gregory Robb has over 20 years of experience working with and manufacturing electron beam cross-linked hydrogels. Mr. Robb coordinated and supervised the construction of the AquaMed facility and has overseen product development, production, process improvements, while also serving as the primary point of customer contact. Prior to joining AquaMed, Mr. Robb was the Project Engineer and Facility Manager at E-Beam Services, where he was responsible for the expansion of the business, including the installation of a 10 MeV linear accelerator. Mr. Robb holds a Bachelor of Science degree in Mechanical Engineering from Trenton State College.